outdoor seating, storage and schools
They might not be the most glamourous elements of a playground, but seating and storage make a huge impact on how a school's outdoor space is used.
Seating gives children a chance to rest and recharge from active play, eat a healthy snack, or gather in quieter areas to socialise.
Considering storage for your equipment will make all the difference in your transitions between playtimes, and gives you the capacity to invest more in exciting things to play with.
the dbdplay experience
Dbdplay is a local, bespoke playground design and installation business in the south of England. We build and install a range of seating and storage solutions created with schools and nurseries in mind.
Our playground experts have worked with dozens of schools since we opened in 2014, adding new play and learning opportunities and helping the playgrounds work better for the students and staff they serve.
Each member of our team (including the build team) has an enhanced DBS check and experience in working around a school timetable.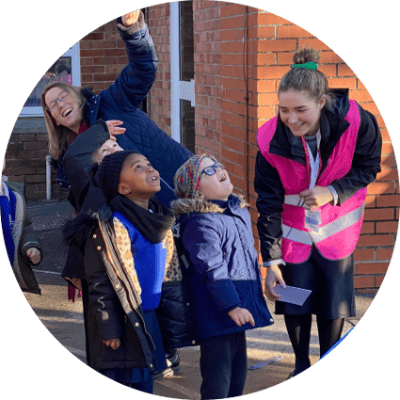 what our customers say
"The build team were brilliant - you wouldn't have known they were there if it wasn't for the diggers! The most important customer is the children of course. They love it and have told me time after time that 'it's awesome'!"
Avanti Park, Frome
grass topped stools
Our grass-topped stools are a flexible seating solution which can be moved around as needed. This gives them the potential to be used as part of creative play, as well as gathered together for group discussions.
Their natural appearance means they're perfect for woodland areas, or to bring an organic touch to sparser spaces on a budget.
storytelling chairs
For more of a statement piece, we also make beautiful storytelling chairs for playgrounds. These throne-like seats allow children to take on the role of teacher or performer, developing their creative skills and confidence.
benches
We also provide timber benches for playgrounds. These minimalist structures can be used around performance spaces or in quiet reflection areas.
outdoor classrooms
One popular solution for providing sheltered seating is a hexagonal outdoor classroom. Depending on size, these structures can seat up to 30 children.
Not only can they be a great space for group work and outdoor learning, they're also the perfect place to eat lunches or snacks at playtimes, with some weather and wind protection.
storage units for playgrounds
Busy, stimulating playgrounds often rely on having sufficient storage.
We build and install storage sheds in a variety of shapes and sizes to fit snugly into your space. We also provide smaller boxes and chests with plastic draws for packing away class equipment or fiddley bits like cones and skipping ropes.
We even make benches with a secret storage compartment under the seat!
All of this equipment is made from Forestry Standard Certified timber from managed forests in Scotland, treated to repel insects and withstand wet weather.
let's bring something brand new to your playground!
Book in a call today for a free initial chat about your playground redesign.
We'll talk about your ideas and goals and come up with some exciting preliminary ideas.

If you're happy to proceed, we can often organise a site visit in as little as 1 week!
what to expect from us
We consult with your staff and visit the site to fully understand your goals for your outside space, before coming up with a stunning 3D design, all for free!
If you're happy to move forward with us, out in-house team of carpenters and product designers will we have everything ready to install your playground, before handing the project on to our installation crew.
Every member of our installation team is DBS checked, experienced in playground construction, and understands how to work around a school day to cause minimal disruption.