what we do
With an emphasis on open ended play, we try to understand what your requirements are in terms of outcomes and values, based on your specific developmental needs.
We place less emphasis on specific equipment and more on the overall goal and aim to provide a solution that not only meets these needs but does so in a unique and cost-effective way.
To help this process we employ 5 all encompassing Play Values that focus more on the educational outcomes, rather than the playground products themselves. This way we can design playgrounds that are more outcome driven with detailed reasoning that is not only perfect for you, but perfect for the children.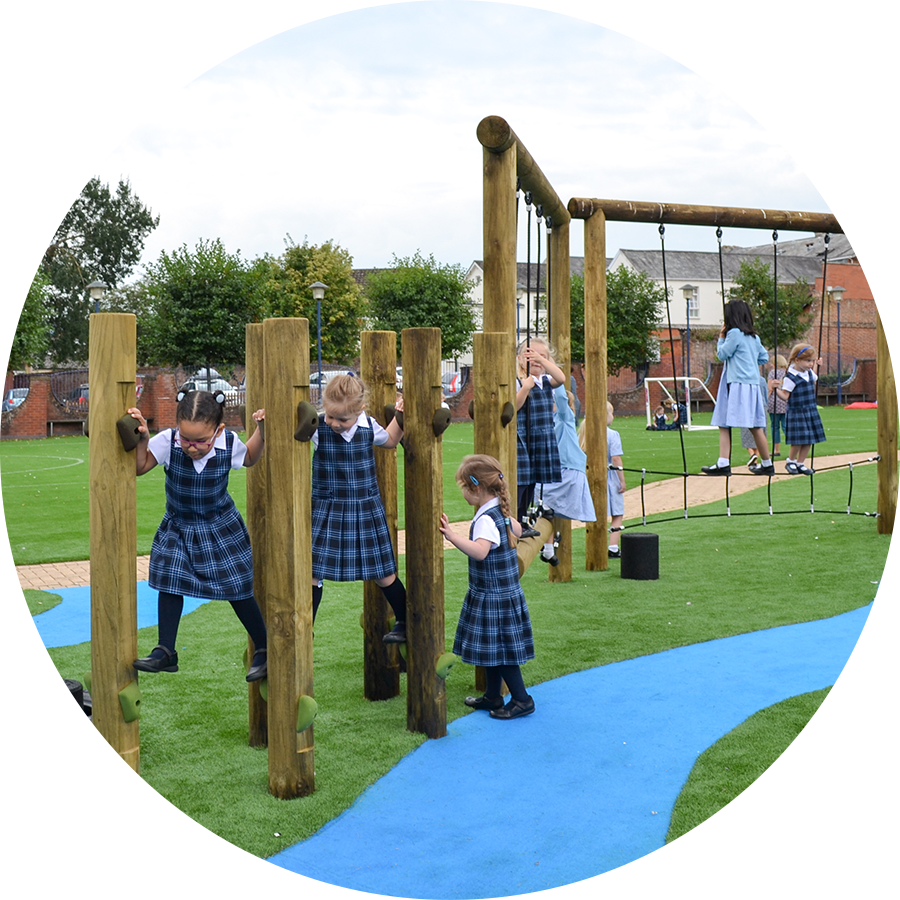 30 years of play
Our Managing Director, Edward, has been designing and building school playgrounds for over 30 years.
He is passionate about educational play and creating environments that engage pupils as well as supporting key areas of the curriculum.
It is fair to say that Edward has pioneered the change from school playgrounds consisting solely of tarmac and grass, to a space that is a support to learning and an additional educational resource beyond the indoor classroom.
our process
The best place to start is with a meeting where we focus on your outcomes and educational needs.
It is essential that we understand your goals for the redesigned area - is this increased physical activity or the creation of an outside space for learning and development?
our team
The backbone of any business, our team is brimming with creative, passionate and hardworking people who are passionate about play.
ready to transform your school's outside space?
CALL 01249 470100 OR FILL IN THE FORM BELOW