Do you offer a free playground design and consultation service?
Yes! We love coming to visit schools and seeing how we can improve the outdoor space. When we visit, we will measure and photograph the playground so we can prepare a fully costed proposal with plans and product information.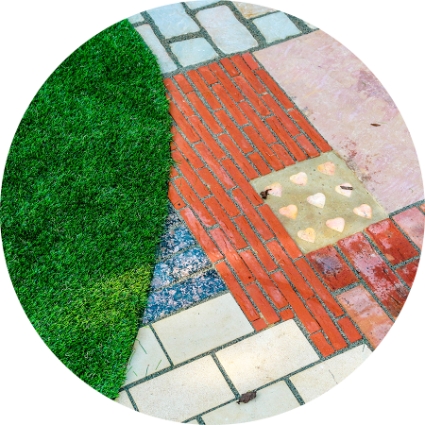 How long will I have to wait to receive my playground design proposal?
You can expect to receive your playground design proposal within 2 to 3 weeks of our meeting with you.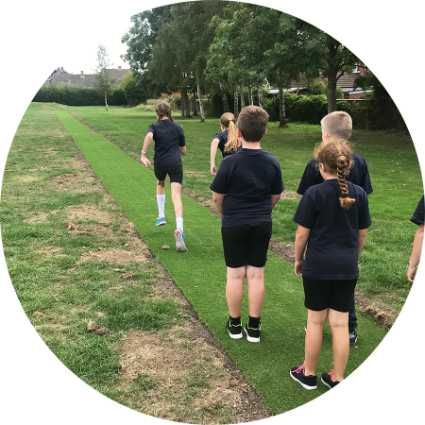 Who will install our playground?
We predominantly use our own employed playground installation teams or a small number of pre-approved sub-contractors who work with us on a regular basis. We know how important it is to know exactly who is on your school site and all our installers share our passion for creating fabulous playground spaces.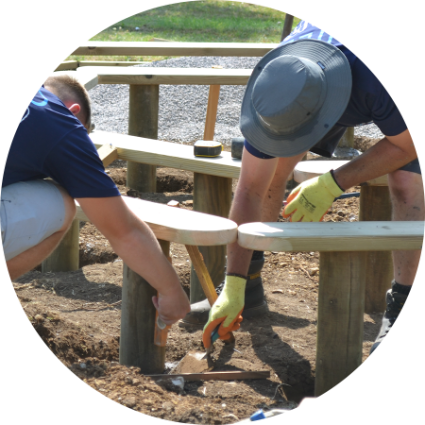 Are your playground installers DBS checked?
Yes. All our playground installers are DBS checked, as is anyone who works for us and visits our school customers.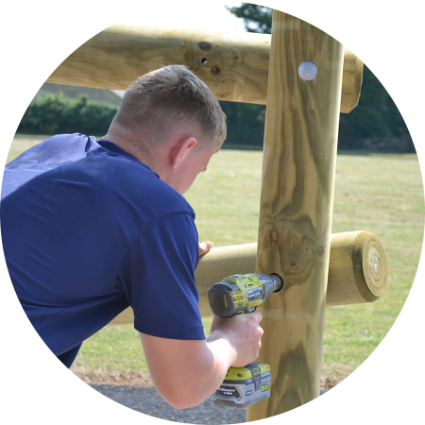 Can you give me details of happy school customers?
Yes. Please have a look at our
Case Studies
and
Testimonials
or call us and we can give you the contact details of happy school customers in your area.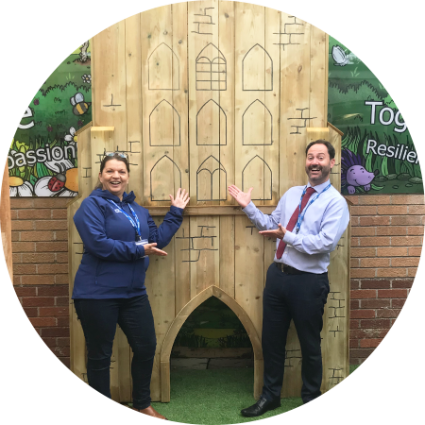 I am concerned about installing in term time, what are our options?
This is entirely up to you, but we do work all year round in schools and we can keep our installers securely separated from the pupils with HERAs fencing, ensuring any deliveries occur either before or after the school day. If it helps, we can turn a term time installation into a learning opportunity for the pupils, where we can educate them about materials and construction.
However, there are schools and sites that will need their playgrounds installed during the holidays and we will guide you if this is the case.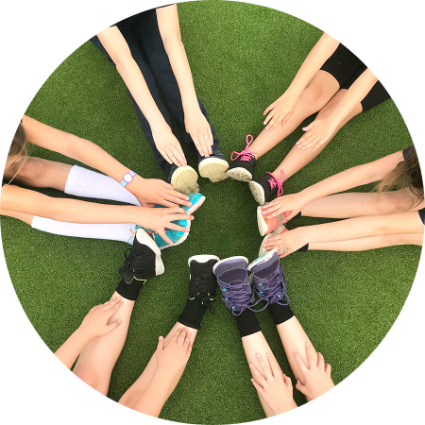 Do you have examples of other playgrounds you have designed and installed?
Lots! Click here to see a selection of Case Studies from SEN to MUGAs, Timber Trails to Outdoor Classrooms, with more details on our Blog. But if you can't find what you are looking for give us a call and we can send some more information through.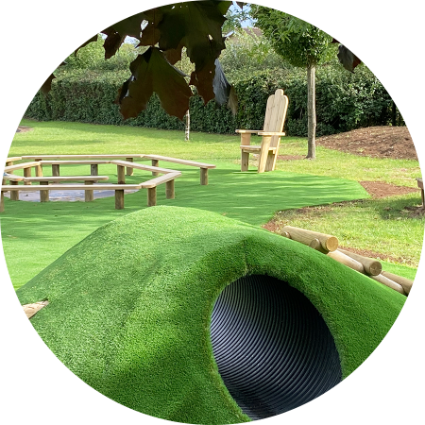 What experience do you have in playground design and installation?
Our Managing Director, Edward Webb, started building school playgrounds at the age of 16. 30 years later he is still passionate about the design of educational play spaces and creating playgrounds that support children's learning and development.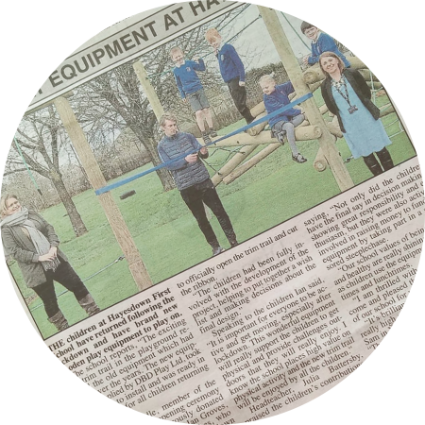 What Guarantees do you offer?
We have a comprehensive range of Guarantees which are sent out with our customer proposals, or you can view them here.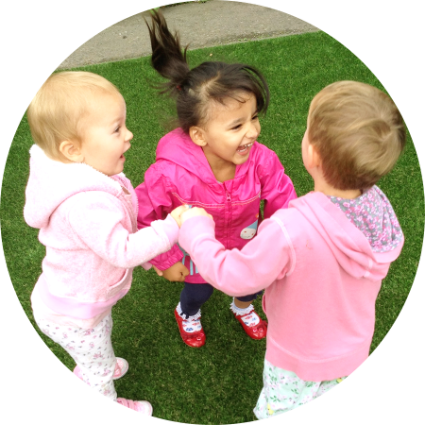 How should we maintain our playground equipment?
We pride ourselves on selecting the highest quality materials to ensure that our products not only look good but are long lasting. However regular inspections and maintenance are an important part of looking after the equipment and keeping it in good working order. We will send you an
Inspection and Maintenance Schedule
after the playground installation to help you with this.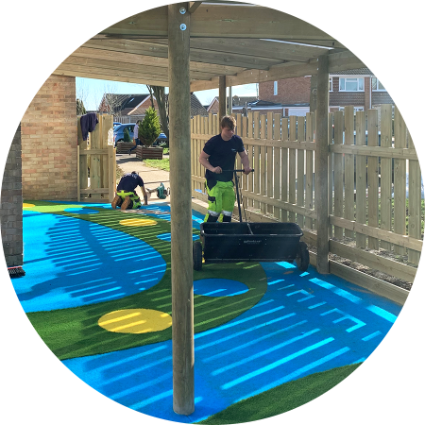 Do you use Forest Stewardship Council certified timber?
Yes. All our timber is FSC certified, and we predominantly use Radiata treated with Tanalith E, a modern wood preservative which gives long term protection against decay and insect attack. The sustainability and environmental impact of our wooden products is important, with most of the timber we use being grown and felled from managed forests across the UK.
The sustainability of all our materials and products is incredibly important. We have deliberately designed our playground equipment to minimise the use of single use plastics and HDPE where possible.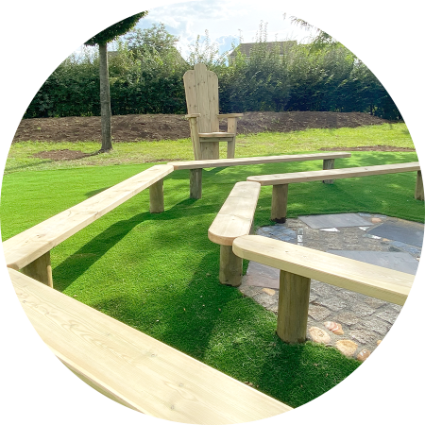 What safety standards cover playground equipment?
The British and European Standard for playground equipment and surfacing is BS EN 1176-7.
Whilst the playground standards are not a legal requirement, it should be expected that playground equipment is designed in accordance with these standards, as this will support the school in the event of an accident/claim. However, the standards do not on their own make a playground safe and the overall design is also critical in managing risk/reward.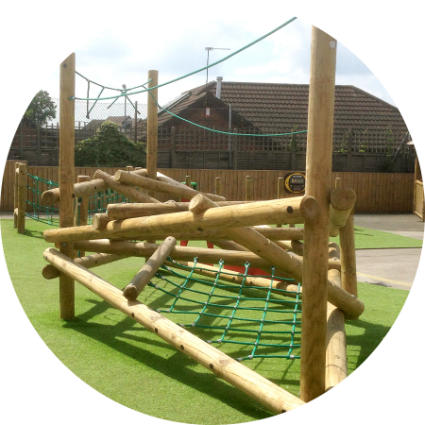 Can you help with funding for our playground development?
Absolutely! Please bring this up in your first call with us and we'll point you in the right direction, or read our detailed blog post.