shelters for schools and nurseries
These striking outdoors features are endlessly adaptable for school life. They create a point of interest in the playground, provide shelter from the great British weather, and give teachers the flexibility to take learning outside. They can also give children a quieter, social space to rest from physical play and chat with their friends.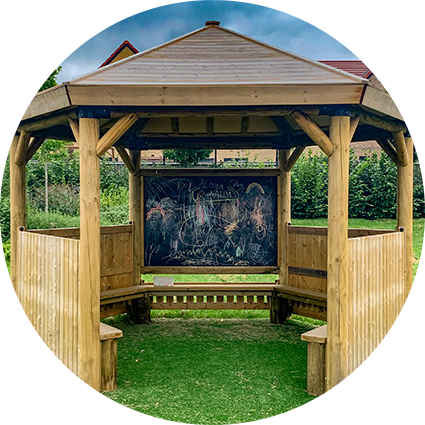 the dbdplay experience
At dbdplay, we design bespoke classrooms and canopies which will fit perfectly into your existing school buildings to suit the space you have in mind.
We've been working with schools and nurseries since 2014 to create exciting play opportunities and valuable learning environments. All playground shelters are constructed and installed by either our own team or trusted, regular contractors.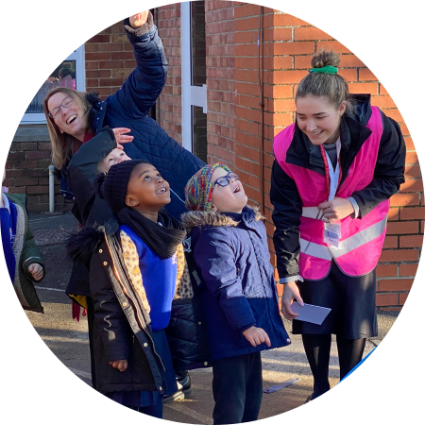 what our customers say
Thank you so much for the Outdoor Classroom! We enjoy using it on a hot stuffy school day or just to get some fresh air.
Fynamore Primary School, Calne
hexagonal classrooms
Our Hexagonal Classrooms are perfect teaching spaces for outdoor learning. Pupils sitting in the round encourages productive class discussions where everyone gets a say. As an almost-enclosed classroom space, the gazebos also create a focused environment that's perfect for small group work or debriefing after lively outdoor sessions.
As well as a learning space, they can also be used for play - our Chalk Board additions can transform them into a creative hub at playtime. They can also be used as a general sheltered seating or dining area all year around.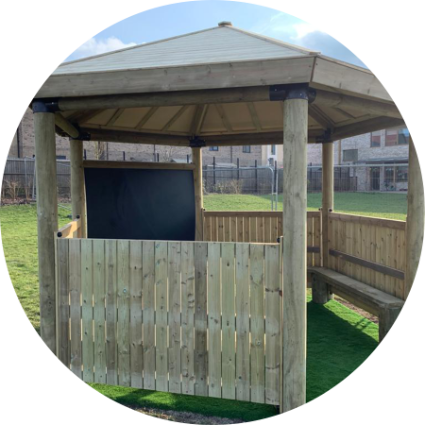 carefully chosen materials
Our range of Outdoor Classrooms are built exclusively from FSC approved timber, treated to provide protection from insects, decay, and general wear-and-tear. The timber also comes with a 15 year guarantee, so your pupils can continue to enjoy the space for many years to come.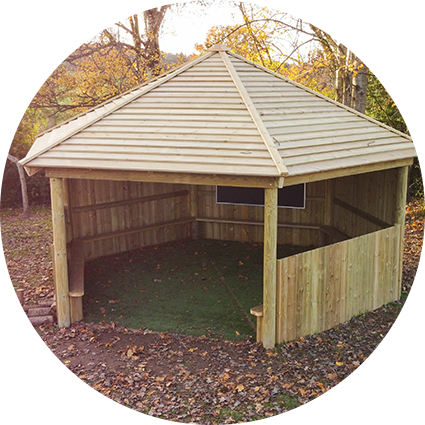 polycarbonate canopies
With Polycarbonate Canopies, you can extend areas of your playground for all-weather play, while preserving the natural light. They're easier and cheaper to install than formal building extensions, but give you most of the benefits and encourage children to spend more time outside.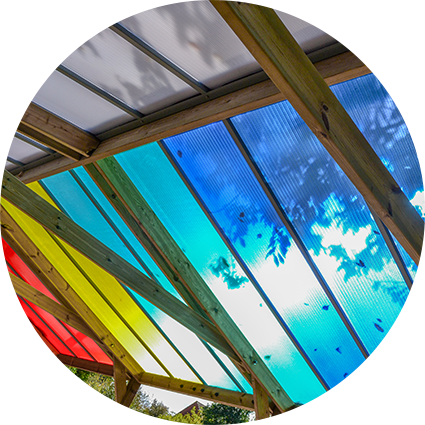 lean-tos and bike shelters
Our Lean-to Shelters are another popular, practical option for covering small areas.
Scooter and Bike Shelters can encourage children and their families to reach school in an active, sustainable way.
But Lean-tos aren't limited to this use. There are many problems that require a simple, sturdy, covered solution. They can be used to cover performance areas, protect sports equipment, give early years children a station for messy play, and much more.
we can build a rainbow...
Take a look at the multicoloured polycarbonate canopy we installed at Mangotsfield Primary School!
flexible outdoor learning spaces
Not quite what you had in mind?
If you were picturing something slightly different for your outdoor learning space, the options don't stop there!
We also provide a wide range of products from smaller Learning Dens and Storytelling Areas to open Performance Spaces with seating. Bring us your vision and we'll work to provide your perfect solution.
let's start an active-play revolution on your playground!
Book in a call today for a free preliminary chat about your playground redesign.
Tell us your ideas and goals and we'll come up with some exciting initial ideas within your budget.
If you're happy to proceed, we can often organise a site visit in as little as 1 week!
what to expect from us
Every playground we design is bespoke - created precisely to meet your objectives within your budget. However, we aim to deliver a consistent experience for all of our customers so you can know exactly what to expect.
We start by meeting you so we can clearly understand your aims for your new playground, any school routines it should accommodate, and the types of play you'd like to encourage.
From there, our designers can get to work designing your dream playground. Within 2-3 weeks, they'll create a proposal - including a 3D design tour of the proposed playground and a detailed breakdown of the cost. We'll consult with you until you're one hundred percent happy with the plan. Then, the operations phase begins.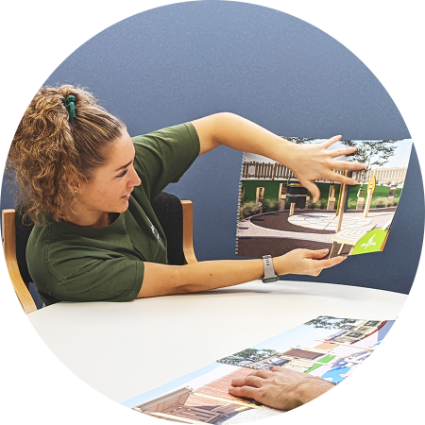 We have an in-house team of carpenters and product designers who can ensure we have everything ready to install your playground.
Whether you're a nursery, primary, or secondary school, you want to ensure that everyone on your school grounds is a trusted professional.
This is why every member of our installation team is DBS checked, experienced in playground construction, and understands how to work around a school day to cause minimal disruption.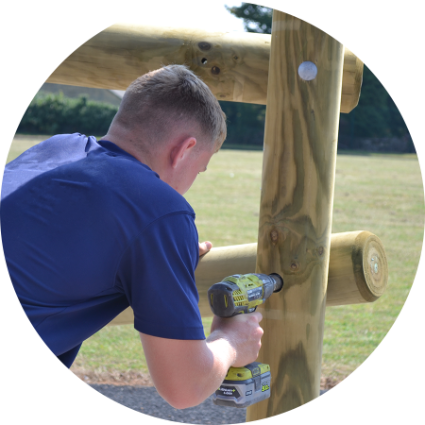 What is an Outdoor Classroom?
An outdoor classroom is an outdoor learning space usually located in a school playground, forest school, or educational centre. They often provide sheltered areas with seating and are used for learning inputs before outdoor activities or as a space for group discussions.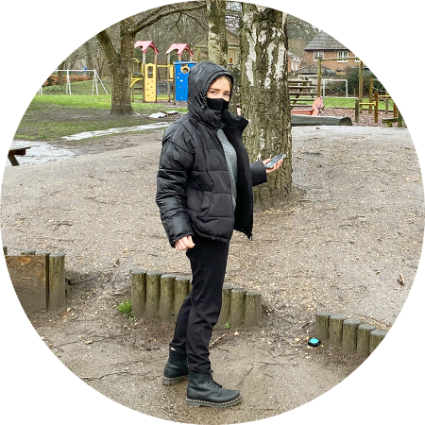 What is the benefit of learning outside the classroom?
Outdoor education is shown to have a positive impact on students physical and mental health. It can also give students the chance to interact more with nature and try out activities which are particularly physical, messy, or require more space than is usually found in classrooms.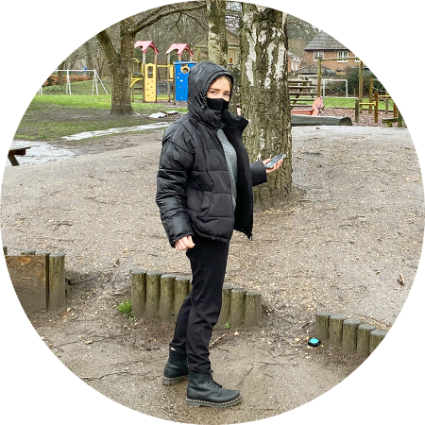 Do you need planning permission for an outdoor classroom?
Outdoor classrooms often require planning permission. However, this may depend on the rules of your local council, the size and permanency of the structure, and whether your school is close to a protected or residential area.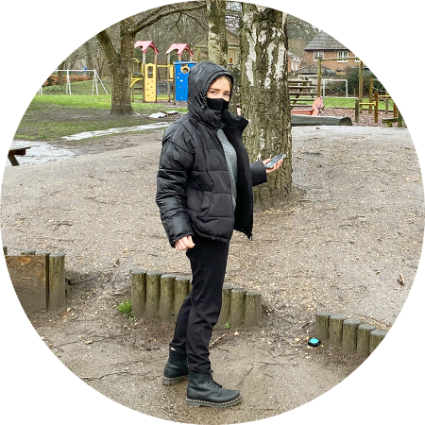 What are outdoor classrooms called?
Depending on the type of outdoor classroom, other names include portable classrooms, timber classrooms, octagonal classrooms, sheltered seating, outdoor dens, learning huts, and classroom gazebos.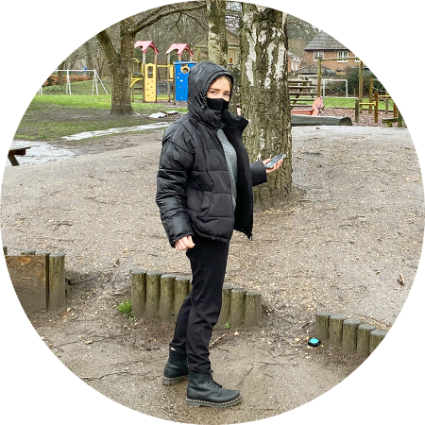 What should be in an outdoor classroom?
This depends entirely on what you're planning on the space being used for.
In some cases simple seating is all that's needed. We also often have requests for whiteboards or blackboards to be installed in our hexagonal classrooms.
They might also have spaces to store outdoor equipment for the children, or useful things like clipboards or mini whiteboards. Soft furnishings such as beanbags and cushions can also turn outdoor classrooms into bright, relaxing spaces for summer playtimes.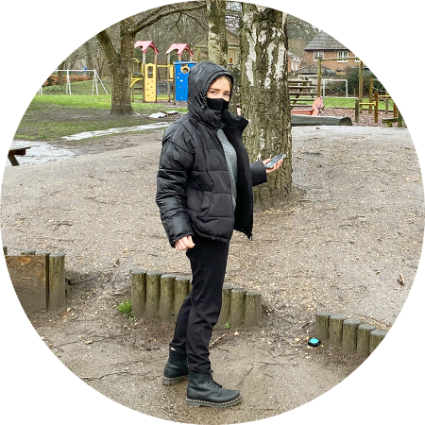 How do you teach an outdoor classroom?
There are often more distractions outside which can make long, teacher-led inputs more difficult outside. For this reason, we suggest outdoor lessons focus on pupil-lead discussions and practical activities as much as possible, with reflection periods for learning.
If you're not sure where to start, we have a blog on adapting learning for the outdoors, as well as a collection of outdoor lesson plans.