"Forest School" seeks to develop confidence, self-esteem, imagination, problem solving and physical ability. But what is it and how can it be utilised by other schools?
what is forest school?
Forest School is an approach to learning that is based outdoors and focuses on holistic development, giving children opportunities to achieve and develop a deeper understanding of the world around them.
Forest School is much more than just throwing on some wellington boots and going on woodland walks. While the woodland environment is the preferred habitat for Forest School, the key to the pedagogy lies in giving children freedom and choice in a safe outside environment where all learning styles are supported.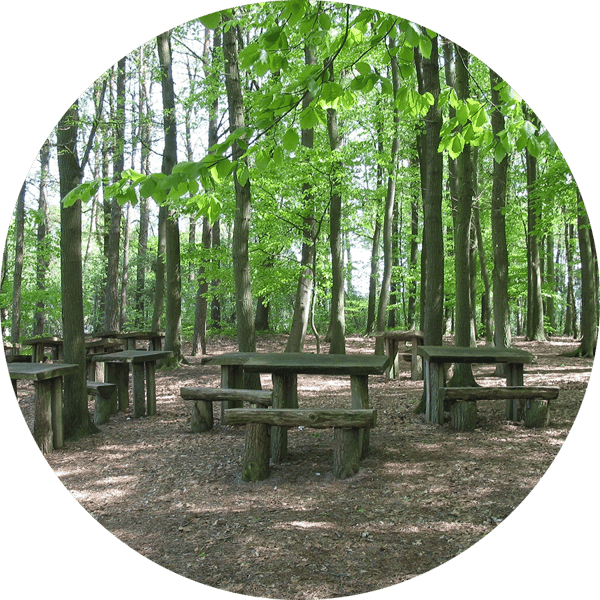 does your school promote the forest school ethos?
The Forest School ethos sees risks as something for children to overcome and this in turn will expand their abilities and self-belief and teach them to take care of themselves.
In addition, Forest School supports children to:
Build self-esteem and confidence:


By providing opportunities for children to challenge themselves and take risks.
How can dbdplay help?
This may be through physical activities such as balancing on uneven surfaces or climbing. Also, reflective activities that encourage children to analyse their successes and failures through den building using frame structures and large logs.
Co-operate and communicate with their peers

:
By encouraging children to work together to achieve a final goal such as building a den or completing an obstacle course.
How can dbdplay help?
With play equipment such as tunnels, bridges and step posts that can help support children's communication skills by talking through different ways of tackling an obstacle and promoting positive conversation and peer encouragement.
Nurture empathy and a sense of connection to nature and understand the importance of taking care of the environment

:
By encouraging outdoor play and connecting children to nature we can foster an interest in the importance of climate change.
How can dbdplay help?
By providing wildflower planters and bug hotels, children will have the opportunity to observe, question and show an interest in nature and the living things around them.
Be inspired by the world around them:


If there is a rich sensory environment which can be explored.
How can dbdplay help?
By introducing a variety of materials and surfaces, sand and gravel pits or, if there is a need to reduce stimuli, quiet reflective spaces can be created.
Build a positive attitude to learning and motivation

:
By building motivation and a positive attitude to learn this can have a positive impact on attitude to learning inside the
How can dbdplay help? By creating stimulating and welcoming outdoor playground environment, encouraging children and staff to engage, learn and share positive experiences together, valuing each other's individuality and celebrating achievements.
Lynzi Tiner
Early Years Advisor and Forest Schools Leader