school play equipment for learning and fun
We can help you with high quality outdoor playground equipment for schools and nurseries. We design, manufacture, and install a wide range of climbers, trim trails, and creative equipment to help children to learn through play.
We additionally supply landscaping solutions and surfacing to help your playground to work better for your school, as well as outdoor classrooms to take learning outdoors.
our process...
The best place to start is a meeting where we focus on your outcomes and educational needs.
It is essential that we understand your goals for the redesigned area - is this increased physical activity or the creation of an outside space for learning and development?
featured case study
calthorpe academy
Calthorpe Academy wanted a complete overhaul of their existing senior school playground, to make the space more friendly, engaging, and safe for the pupils.

The existing equipment was very old and rotten; the playground itself had areas which were overgrown and unusable so the availability of viable play spaces for the children was limited. Calthorpe is a large school in a urban area, so maximising the playground capacity was key.
dens, huts & teepees
We are passionate about play and thrive on creating school playgrounds that will support learning and education. School playground design combines art and science, and our team are ready to create a playground for your school that achieves your goals.
Social Activity Den
Play Hut (with Benches)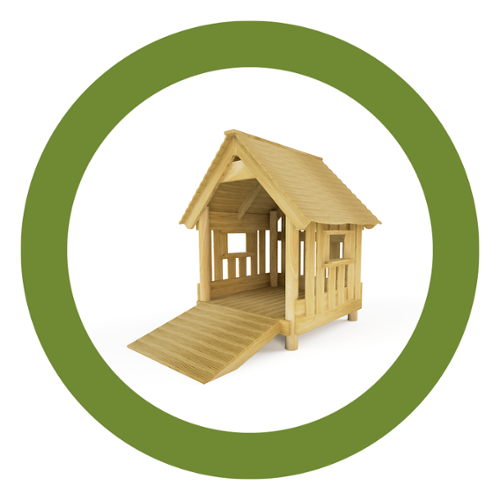 Raised Play Hut
Play Hut (Open with WS & Benches)
Play Hut (Solid with open Front & Benches)
Play Den (with Worktops & Bench)
find out how we can help you transform your outdoor space
Call 01249 470100 or fill out the form below